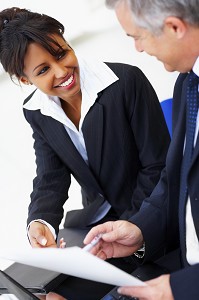 Do you wonder about the accuracy of your organization's diagnosis coding and OASIS data item responses?
Home Health Agencies are expected to adhere to coding and OASIS guidelines. Coding and OASIS inaccuracies can create a significant adverse impact on COMPLIANCE, OUTCOMES, and REIMBURSEMENT. While up-coding can lead to potential compliance/legal issues, down-coding can result in substantial revenue loss. Failure to adhere to OASIS guidelines can result in revenue loss as well as poor quality outcomes.
HMA provides coding and OASIS review services. We offer this as a routine, ongoing service or as a ""one-time"" service to provide organizations with a snapshot of their coding and OASIS accuracy. Contact HMA today to discuss our sample review process and learn how we can help you improve not only quality outcomes, but also reimbursement:
Our OASIS Review Process includes;
Entire comprehensive assessment review to identify potential discrepancies and to identify appropriate diagnosis codes

We believe it is essential to look at the ""big picture"" - the entire assessment - when evaluating accuracy of OASIS data items rather than comparing only OASIS data item inconsistencies.
We do not use software designed to JUST looks at OASIS data items.  We use trained, certified staff to manually review the assessment document.
Our coding service is usually combined with OASIS review to ensure a more comprehensive, accurate assessment which includes assignment of diagnosis codes

Quick review process

The agency provides assessment information via fax and/or we access the information via clients software.
We provide results of our review no later than two business days from when we received assessment information by submitting the results via email to the agency's contact person.
The contact person or other person as designated by the agency is responsible to discuss our findings/recommendations with the assessing clinician to obtain approval prior to finalizing our recommendations.

Periodic feedback on patterns of assessment inaccuracies.
Periodic feedback on recommendations for opportunities to improved the quality of assessment documentation.
Contact us today at (859) 219-3939 or email us at dburton@hmacorp.com to discuss HMA's OASIS review services.